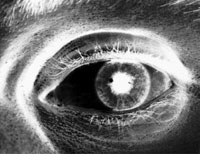 Websites for Art, Music and Film
Williamsburg Art and Historical Center
Since 1996 the WAH Center has presented art exhibitions, music, theater, literary and other events in its landmarked French Second Empire building in Williamsburg, Brooklyn.
Boris Lurie Art Foundation
Dedicated to reflect the life, work, and aspirations of the artist Boris Lurie, and the NO!art Movement's spirit of protest as embodied in its art and culture.
Doctors of the Dark Side
A documentary about the critical role of physicians and psychologists in detainee torture. Sound Recordist: Orin Buck.
Ultra Violet — New York Artist, Andy Warhol Superstar
Judi Harvest — New York artist
Sascha Just — New York filmmaker
Helen Chen — New York Art Management Consultant
Sam Jungkurth — New York Artist
Benjamin R. Miller — Ann Arbor, Chicago, New York City composer/musician.
Lucy Gould Reitzfeld — New York artist
Robert Reitzfeld — New York artist
Man: Biology of a Fall — A modern chamber opera: Part III of the Defenestration Trilogy by Evan Hause.
Philip Douglas Fine Art — New York fine art dealer
Carol Quint — New York artist
Cheryl Safren — Long Island artist
Josiane Soder — Swiss artist
Ellen Dissanayake
"Dissanayake posed that question boldly in her first book: 'Since all human societies, past and present, so far as we know, make and respond to art, it must contribute something essential to human life. But what?' A biologist, she proposed, would consider art as a set of behaviors rather than a class of objects."
Other Sites by Orin Buck
Citadel Trading Corporation
Importers of fine wine, based in New York, NY USA, Citadel concentrates its efforts on premium wine products, both imported and domestic, throughout sixteen markets in the Northeast, New England, and Mid-Atlantic.
Biobalance Integrated Wellness
Neurofeedback Training Centers in Southeastern Arizona; Neurofeedback Home User Services; Standardized Neurotrainer Program
Neurofeedback Home User Services
Authorized Provider of the BrainPaint® neurofeedback system for the home user.
E.J. Smith Construction
Heavy Civil, Transit, Highways & Bridges, Building & Foundations, Treatment Facilities and Residential & Commercial Development.
Dappreio Construction & Development LLC
"Dappreio Construction & Development, with offices in Connecticut and New York City, is a full service, construction management and general contracting firm"
Maks and Lea Rothstein Charitable Youth Trust
Established in memory of the families of Maks and Lea Rothstein, and in memory of the millions of children who perished during the Holocaust.
J & V Pizzeria
"Home of the Jo Jo Sandwich." Famous Pizza Since 1950, located in Bensonhurst, Brooklyn. Photography by Orin Buck.
Salon Amici
Complete beauty salon services in New York City's Turtle Bay.
Michael P. Carfagna
Licensed Real Estate Broker specializing in the Jackson Heights, Queens, NYC area.
NFS Marketing
NFS Marketing is a custom marketing and market research company.
NFS Jury and Trial Strategies
Pre-trial guidance in witness preparation, focus groups, mock trials and attitude surveys.
Coding Only
(not designed by Orin Buck)
Alvin Hall
Alvin Hall is an internationally renowned financial educator, bestselling author, and regular contributor to magazines and newspapers.
Stephen Gaynor School
The Stephen Gaynor School is an independent, nonprofit elementary and middle school for bright students with learning differences.
LOCC (Left of Center Communications)
Marketing and communications company.

Ultra Violet (IXXI site)
New York Artist, Andy Warhol Superstar
Style Bookings
Where fashion stylists, hairstylists and make-up artists can register for gigs.
Turtle Bay Association
Neighborhood association of Turtle Bay, Midtown East, New York NY.
Other Maintained Sites
Carrie Robbins – Broadway costume designer and playwright
Linda Smith – New York artist
5C Cultural Center & Café
"Over the past fourteen years, 5CCC has presented nearly 1600 performing arts events covering music, spoken word and drama/theatre. We have tutored over 300 low-income students in Mathematics, Music, Spanish and English."